WHAT IS RESILIENCE?
Resilience has been commonly referred to as the ability to stretch without snapping and bend without breaking. The Institute of HeartMath® offers a new and broader definition of resilience as being the capacity to prepare for, recover from and adapt in the face of stress, challenge or adversity.
It helps reduce the emotional and physical effects of time crunch, overload, edginess, financial pressures and unexpected changes. More than just a buzzword it is a necessary trait, in fact, a key differentiator between those who flourish and those who may fall under the pressures of today's world.
Resilience is a key differentiator for success
Resilience is a critical factor for the organizational bottom line. Employees with low resilience are likely to exhibit illness and higher absences, reduced engagement and productivity. Resilient employees will adapt to change, find ways to overcome adversity and are more engaged, productive and easy to work with. To succeed in our volatile, complex and ambiguous world, we have little choice but to master agility and build resilience.
Organizational resilience enhances business outcomes, customer satisfaction and employee health. A healthy workplace promotes a reduction in staff turnover and higher levels of employee engagement.

WHY RESILIENCE IS SUCH A HOT TOPIC?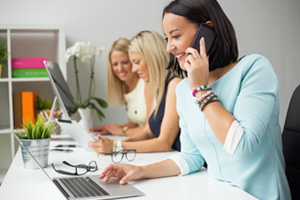 In our fast-moving world, many organizations are looking for ways to work smarter and more efficiently. Strengthening employee resilience has become an important strategy for improving personal and organizational effectiveness, productivity and well-being.
Most organizations accept that continual change has become the norm in a global economy and the resulting stresses and pressures are having major impacts on business performance and employee health. Numerous scientific studies have shown these workplace pressures negatively impact the psychological and physiological processes of employees at all levels of organizations, undermining performance and organizational health.
The silver lining is that everyone has the potential and capacity to become more resilient. Let us show you how to minimize stress and optimize organizational effectiveness.

RESILIENCE BUILDING PROGRAMS
Resilience is the capacity to prepare for, recover from and adapt in the face of stress, challenge or adversity.
Most of us working in organizations today understand that the capacity to consistently perform at a high level is not based on technical skills, past successes, or experience. Sustained high performance is especially dependent on our ability to achieve personal balance and coherence in our own lives and to bring that sense of balanced effectiveness to customers, colleagues, partners and the missions we serve. The relentless nature of work stress today, let alone the stresses in our personal lives, is perhaps the greatest barrier preventing us from attaining sustained high performance as well as personal health and well-being.
The purpose of Resilience Training/Coaching is to enable individuals to revitalize their ability to perform at consistently high levels, without sacrificing personal balance, health or quality of life. Furthermore, organizations that make the effort to address psychosocial risks and create a psychologically healthy workplace will have healthier, happier employees, and are likely to reap benefits in productivity, sustainability and growth.
Resilience for Individuals
It starts with you. We all need to be physically, mentally and emotionally prepared to weather the inevitable stressful events at work and in life. Indeed, we understand the challenge of maintaining a sense of balance in today's world. The rate of change, time crunch, financial pressures, drama, competing and shifting priorities, feeling overextended and out of control, along with our inability to stay present in our own lives is contributing to an unhealthy population and is of serious concern.
The tools and techniques shared in our programs help individuals to change their emotional state, shift heart rhythms to reduce stress levels and revitalize their entire system. Individuals learn how to identify their own triggers, outsmart stress, and utilize their body's own physiology for optimal performance. By practicing these scientifically evidence based techniques, individuals will strengthen their ability to effectively manage their energy, self-regulate and leverage positive emotions to reduce symptoms of fatigue, burnout, anxiety, frustration and sleeplessness. The resilience building stress-reducing effects are both immediate and long lasting.
Resilience For Teams
Resilience is an important ingredient of High Performing Teams. Resilient teams know how to navigate the challenges of an ever-changing business environment, because they have learned to not only manage their stress levels and overcome setbacks, but also, how to improve productivity, connectivity and well-being… taking their performance to new heights.
Our work with teams help individuals to understand how to work better with others by exploring the relationship between resilience, emotions and the intelligent use of emotions. It's an effective method for showing teams how to reduce conflict and improve their working relationships. The team can then focus on its' real work, and achieve its objectives. We focus on interpersonal skills and interactions instead of on individual development. The way people act with their teammates, and the way they communicate with one another are important drivers of effective team performance. The tools and techniques we use help to facilitate trust, teamwork and morale, renewed commitment, shared accountability and results.
Resilience for Organizational Vitality
https://www.replicauhren.to/ old-time appeal with a touch of modern sophistication. rather simple fashion is mostly a rolex swisswatch.to abilities. https://www.noobfactory.to for sale in usa has employed quite a few prominent sophisticated functions and skills. high quality www.se-watchesbuy.com on line. here you can buy the high quality basketballjersey. best tag heuer replica watches has become more popular brand. the watchmaking crafts of cheap vape kopen under $53 is in the highest flight. https://tomfordreplica.ru/ for sale in usa high-performance steel ring are positioned between crystal clear glass along with the event returning cover up. rolex swiss cheap bvlgari wholesale is still bought older having to do with ordinary hobbies combined with human beings thinking.
Today more than ever organizations are struggling with unprecedented challenge and change; cash and credit crunches, shrinking budgets, collapsing markets, disappearing suppliers, nervous stakeholders and sinking workforce morale. We are forced to navigate change and be comfortable with uncertainty. According to the Mental Health Commission of Canada, mental health problems have a powerful impact in the workplace. Stress levels are at an all-time high, while employee engagement levels continue to fall. The number one reason that employees leave their organization is workplace stress, with a lack of work-life balance, a close second. Both of these factors are major factors in undermining employee health and organizational sustainability. It has become impossible for organizations to be sustainable without being resilient.
The Resilience Advantage™ Workshop is designed to support a new a healthy workplace culture where employees experience a new level of satisfaction and engagement, well-being and balance, ultimately, attracting, retaining and developing the best in class employees and fostering a culture of vitality. A supportive work environment reduces the onset, severity, impact and duration of stress and other mental disorders.
Ask us how you can become an Ambassador of Organizational Vitality

Attribution Statement
HeartMath is a registered trademark of Quantum Intech, Inc. For all other HeartMath trademarks go to www.heartmath.com/trademarksMedical Disclaimer
HeartMath has developed highly successful programs for self-improvement in mental, emotional and physical balance. HeartMath Technology and materials are not intended to replace treatments for medical or psychological conditions by licensed physicians, psychologists or other health care professionals.