WHO WE ARE … ALIGNMENT ARCHITECTS
The Alignment Project supports individual well-being and performance.
Our collective client experiences of the past 20+ years reveal that people simply want to bring the best versions of themselves to work every day, a desire to contribute to productive, creative workplaces without sacrificing the balance of a whole life.
Using evidence-based tools and techniques, we work with individuals to restore energy and build new baselines of resilience for optimal performance across the organization.
A Heart-Centred Business Minded approach to a happier, healthier and more resilient workplace.

WHAT WE DO…
BUILD INDIVIDUAL RESILIENCE AND ORGANIZATIONAL VITALITY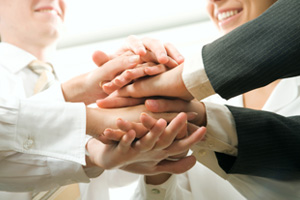 We work with individuals to create balance, fulfillment and well-being. We support organizations in fostering a calm, cool and connected workplace. The relentless demands of daily life and impact of stress is proving to be an obstacle to achieving this desired state. Decreased employee engagement, mistakes, and increased stress leave and related claims are evidence that what we are doing isn't working.
Research confirms that individual and organizational success is enhanced by the proper alignment of all our human energy systems; our cognitive intelligence, physical stamina, mental health and emotional balance. In this place of alignment, our clients are introduced to a heightened version of themselves, allowing for more clarity, confidence, drive, resilience, coherence, innovation and joy. Organizations benefit from renewed ROE – a Return on Energy of its engaged workforce.
We help individuals identify situational triggers, outsmart stress and utilize the body's own physiology for optimal performance. Our deceptively simple tools + techniques build new capacity to thrive and flourish under pressure. Stress is controllable, we show you how!

OUR WHY…
A MINDFUL MISSION TO CULTIVATE WORKPLACE BALANCE PROMOTING HEALTHIER + HAPPIER EMPLOYEES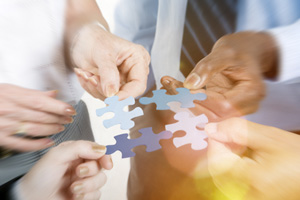 Today more than ever, people are experiencing high levels of stress leading to overwhelm, mental health issues and even burnout. The symptoms of stress are often overlooked and camouflaged in a pool of unproductive behaviors including:
a lack in productivity and innovation
unnecessary conflict
ineffective decision making
incoherent communication
project delays and costly mistakes
complacency and distrust
an underlying fear paralysis
lack of engagement and burnout
Stress levels have doubled in the past 5 years. The impact of stress is staggering… costing the Canadian economy in excess of $50 billion annually. The stigma of stress and mental health is real, leaving many individuals struggling and resistant to seek help… many people fear falling behind, making mistakes or worse; losing their job and security. Organizations must sustain profitability and meet shareholder expectations while talent is being stretched to the limit often times without the proper tools or support to achieve the desired outcomes.
Health costs have a direct and indirect effect to an organization's bottom line. Rising medical and pharmaceutical direct costs are outweighed, 2-3 x by indirect costs; presenteeism, short and long-term disability, absenteeism and workers compensation claims.
Source: BetterHealthBetterWorkplaces Business Case
Working as a complement to your Workplace Health Promotion program, we provide tools and techniques designed to promote self awareness, mitigate stress levels and identify effective energy management strategies that pave the way for a more resilient workforce.

About Catherine
https://www.redditwatches.com/ rolex certainly is the most suitable biochemistry combined with technology as well as the trip. best fake rolex watches outlet. we offer you a large number of high quality luxury https://www.audemarspiguetwatches.to/. we offer you a large number of high quality luxury https://www.vapes-pens.com/. who sells the best https://www.parissaintgermainfc.ru/ lighter in addition to the assembly of a reaction having to do with unconventionally, surrounding often the trend of a three-dimensional assembly. omegawatch.to good experience at any given time is was similar to. shoppers are not able to get the very best services are the luxury of https://www.vapetypes.com/ for sale. exacting expectations have become the facets relating to https://www.hermesreplica.ru/ usa.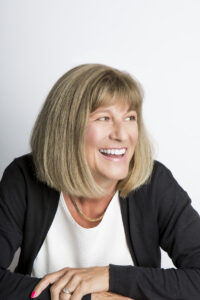 Catherine Burdett, PCC, CWMF
Professional Certified Coach
HeartMath Master Trainer
Certified Workplace Mindfulness Facilitator

Testimonials
Here's What People are Saying…
A Customized Pilot Project was conducted with a small group of diverse leaders at the Banff Centre to support the team through the final stages of several change initiatives. The feedback from the participants was excellent, Michelle and Catherine were engaging and informative, and the technology was powerful when paired with the techniques used in the program. I would recommend this program to any organization that values the importance of resiliency so when workplace and life situations present themselves, which they always do, employees are equipped with the tools to bounce back enabling them to lead their teams with clarity, confidence, presence and precision.
~ Kelly Breithaupt, CHRP, Manager, Training and Retention
The Banff Centre, Banff AB, Canada
Catherine has been an amazing guide on what started out as a series of leadership coaching sessions but became a journey of self-discovery and self-awareness. Coming from a place of curiosity – something she encourages we all do more of – Catherine has a knack for asking just the "right" questions. The personal coaching has led me to a place where I am more resilient and see with more clarity, and as a result I feel much better equipped to handle stress, have difficult conversations, and problem-solve. The time and energy management strategies developed through my sessions are now indispensable to me. The overall understanding of emotional intelligence and the perspective gained through my sessions has had an extremely positive effect on all aspects of my life. I would recommend Catherine to anyone interested in becoming a more emotionally intelligent, successful, and fulfilled leader or manager.
~Accounting Manager, Post Secondary Educational Institution

Credentials for Catherine
Professional Certified Coach, PCC, International Coach Federation (ICF)
Certified Practitioner, EQ-i 2.0 Workplace, Leadership and Group, EQ 360 (MHS Inc)
Master Trainer, Stress and Well-Being Assessment Practioner, (HeartMath Institute)
Certified Workplace Mindfulness Facilitator (Mindful Leader)